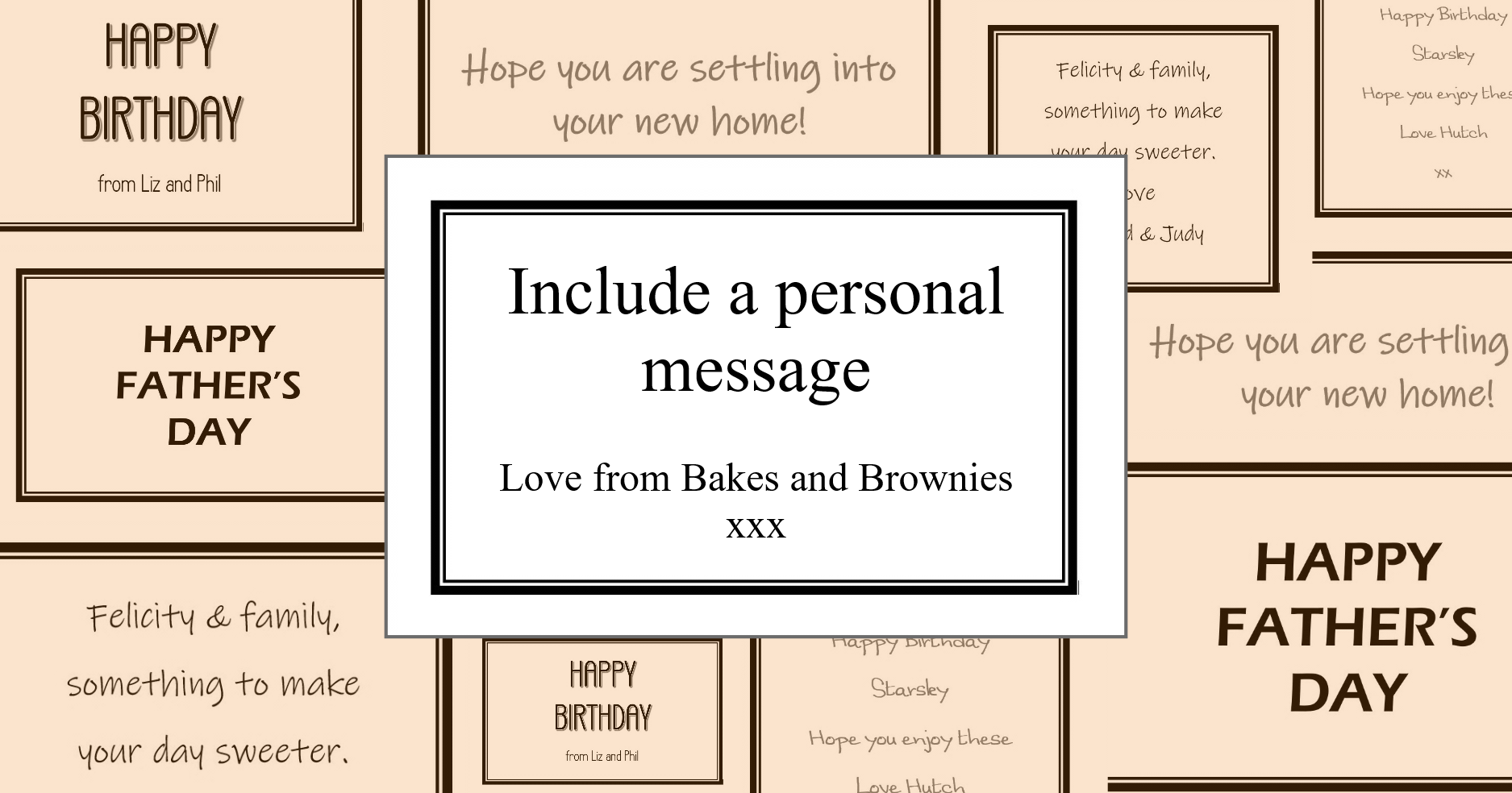 We can include a personal message with any of our products. It could be "Happy Birthday", "Merry Christmas", Get Well Soon" or "Just for you". It can be just about anything really. You choose.
Are there any limits on the personal message?
Yes, there are. At the moment, the message can only be text and the formatting will be done here. Generally, they will look like the messages shown here. If you would like something different, please ask.
Obviously, there is a limit to the amount of text in the message, but nobody has reached it yet. It also depends on the eyesight of the person that you are sending it too. Maybe best to keep it short and sweet.
Where do I put the message?
Telling us what message you would like is easy. Just type it into the Order Notes box at Checkout. It is just under the Billing Details. See the image below.
The box might look small, but it just scrolls up as you type. So, you can put as much as you like in there. Why not try it on your next order.
How is the message included?
We print the message, crop it to size and then include it in the box, on top of the goodies. In the case of Bites Boxes, we include it in the mailing box, on top of the Bites Box. This way the recipient sees the message as soon as they open the box.
So, next time you place an order, remember that you can include a message, even if it is to yourself.
Our range of Bakes and Brownies
---
Home | Order Online | Blog | About | Contact