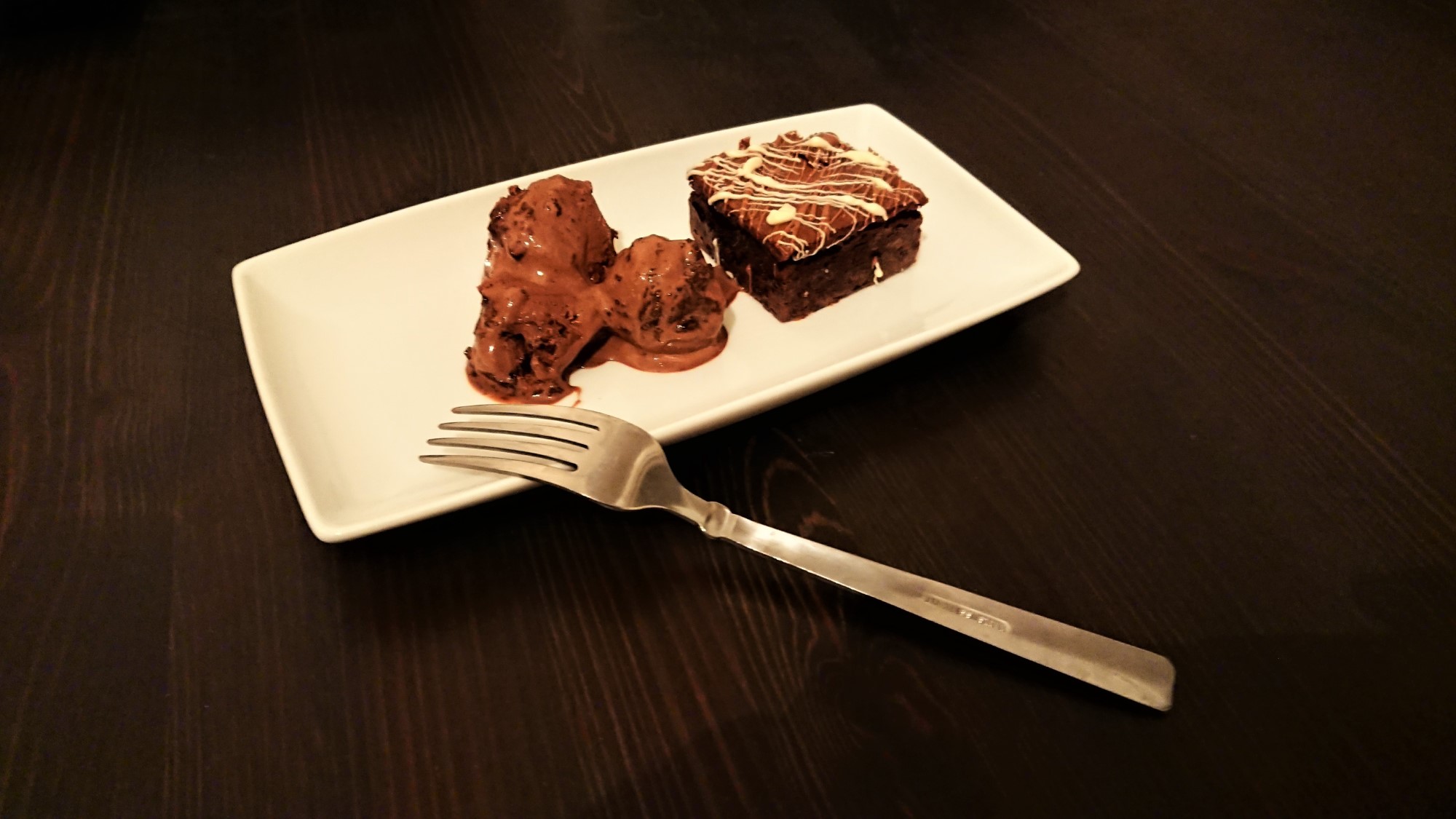 You might be wondering what I did for National Dessert Day. Well, it is also National Baking Week, so it had to be baked. So, I took a portion of my Triple Chocolate Brownie and added some chocolate brownie ice cream.
Chocolate on chocolate
The Triple Chocolate Brownie is the original brownie that started it all off. It is many peoples favourite and it is certainly one of mine. That's why I chose this brownie to go with the chocolate brownie Ice cream. Just two items, just right. Simple is as simple does.
You might think that chocolate brownie with chocolate ice cream is just too much chocolate, and it might be better with vanilla. Well not for chocoholics. There is never enough chocolate, so an extra bit is good. You could add a bit of chocolate sauce, if you really want to over do it. Maybe a few chocolate shavings too. Or would that be just too much?
Hot and cold
A tried and tested contrast for desserts is hot and cold. Obviously, ice cream is the cold bit. So, the brownie must be the hot bit. I simply put the brownie onto a plate and placed it in the microwave. One minute on full power and it was hotter than hell. Maybe a bit less would be good, but it was OK. I didn't dare put the plate directly on my table immediately though, in case it marked it. Then I spooned out three scoops of ice cream and looked at it and it was good.
Resistance
It was almost irresistible, but I had to resist tucking in. I needed some photos for this post. Luckily the two best ones were the first ones. Now I could sit down and eat it.
It was as good as it looks and the perfect size for dessert. A great way to celebrate National dessert Day.
Our range of Bakes and Brownies
---
Home | Order Online | Blog | About | Contact